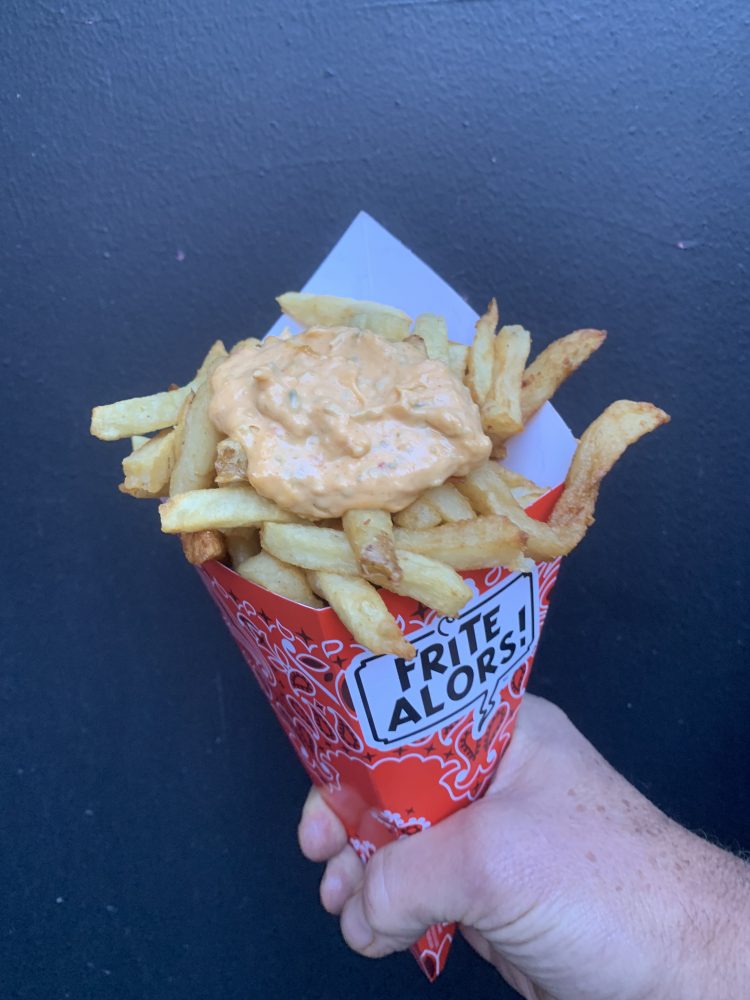 21 July 2023
Put some sunshine with spicy mayonnaise everywhere!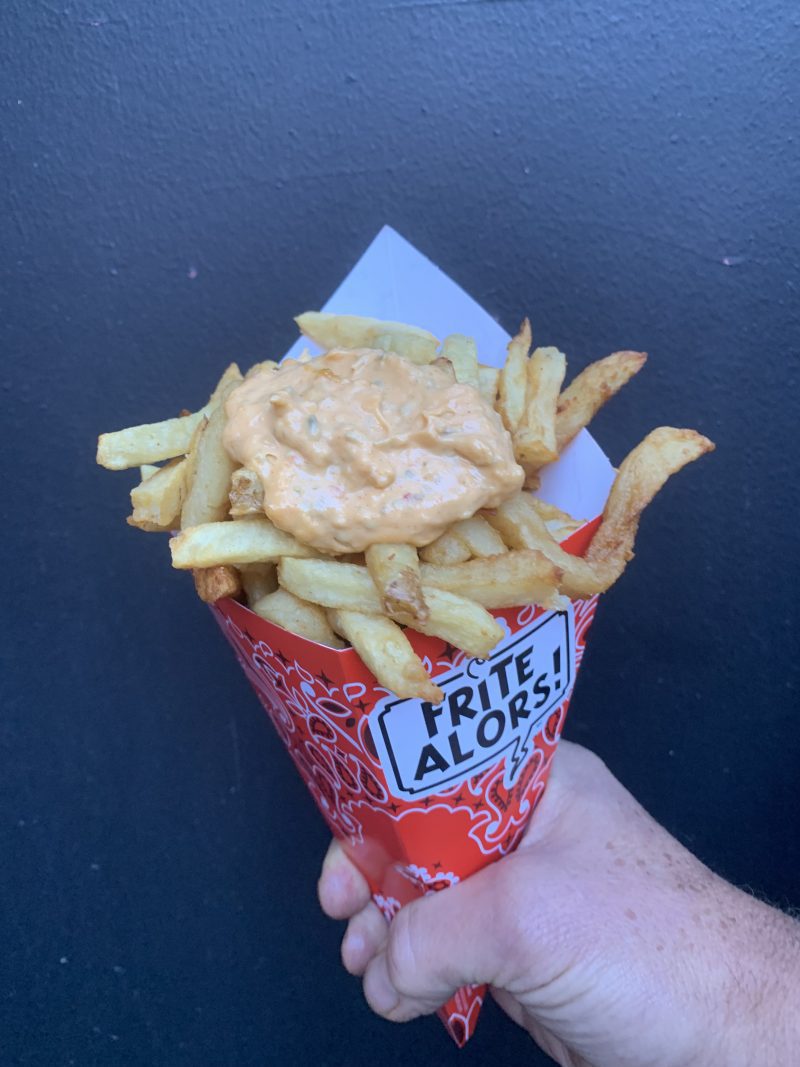 What better way to celebrate the return of spring than a rainbow of seasoned and deliciously coloured mayonnaises? Because spicy mayo always adds a little spice.
It's not confusing, we have the best recipe for seasoned mayonnaise in Quebec (and we're not the ones who say so)! Natural and homemade, there's something for everyone — even for those who don't like mayonnaise, those who are allergic to eggs in mayo, and those who want to eat less fat. In short, we have a real monopoly on sauce and spicy mayonnaise. Come on, taste this!
La mayo cari jaune fluo
Bright yellow, our curry mayonnaise is good for all sauces! So flash that even color-blind people are able to distinguish it from others. Spread it generously on your fries or poutine for a POP of color.
So, if you don't know which sauce to order, choose the curry mayo: a classic Frite Alors! that doesn't take a wrinkle over time. Why change a winning recipe?
Spicy Mayo Frite Alors!
She's the spiciest! The Frite Alors! spicy mayo is so spicy that you might ask the waiter to fill your glass of water three times— if you know what I mean?
Mayo, harissa, garlic: we put the package for those who love to eat spicy. Careful, sensitive stomachs refrain, one would not want to aggravate heartburn anyway!
The American mayo everyone loves
It is THE favorite of customers, who rename it according to their mood. The American, the Californian or the American: no matter what you call it, we will understand that this is what you want!
Mayo, paprika, shallots, garlic, onions, harissa… It's hard not to succumb to our American mayo! Okay, let's face it, this spicy orange mayo has a little something mythical, what Made America Great Again.
The Mexican: a salsa that has nothing to envy to the mayo
To make you blush with envy, our Mexican sauce is incredible! Salsa, tomatoes, hot peppers, coriander and a big dose of love. It is a very good sauce (without eggs) to garnish your fries, poutine or any dish with something other than mayo!
Believe us, once you try it, you won't be able to live without it because it is as spicy as it should be. No joke, our Mexican salsa is to be thrown on the ground (just be careful not to escape your cup!).
Pistou Rosé Mayo
The what? The pistou as in pesto, you understand better there? With mayo, basil, pine nuts, sun-dried tomatoes and garlic, it smells and tastes like real fresh pesto! Pistou rosé mayo is a real delight. After all, pesto is good with anything. So do not hesitate to add more and more on your fries or your poutine Frite Alors!