La vraie frite belge à l'accent québécois!
Poutines, frites, hamburgers, sauces maison et plus encore!
/
Fraîchement cueillies dans un champ près de chez-vous.
/
Coupées à la main et au gras de coude.
/
Blanchies selon la méthode belge, dans le gras animal, appétissant!
/
Cuites et servies avec amour pour le plaisir de vos bedons!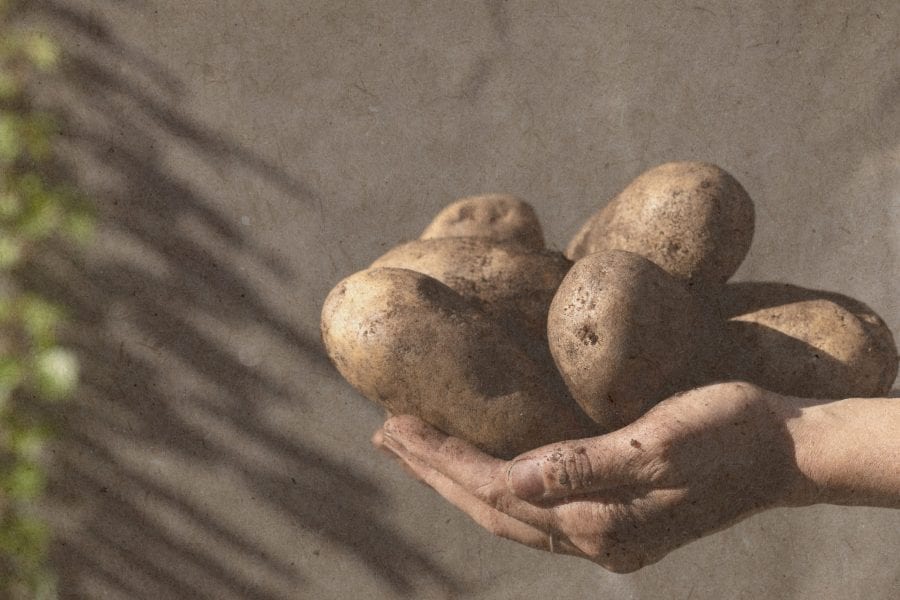 Chez
Frite Alors!

, on aime notre Québec!

Pour concocter nos frites à la belge, nos burgers et nos poutines, on fait affaire avec des entreprises de chez-nous!
Commande en ligne!
Commandez en ligne si vous ne voulez pas faire la ligne!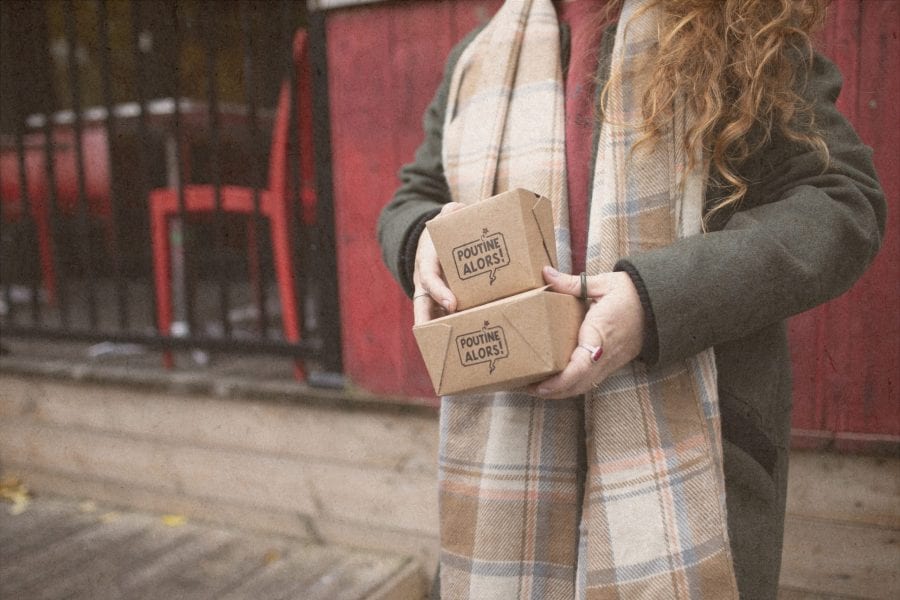 Our restaurants
Frite Alors! Limoilou
Suite à son succès sur Crémazie, Ben, la broue dans le toupette, se lance et ouvre un second resto en plein cœur du quartier Limoilou.
Frite Alors! Limoilou
Following his success on Crémazie, Ben opens a second restaurant in the heart of Limoilou. The neighbourhood is undergoing major change and his place will soon be surrounded by several local stores that delight the residents.
Frite Alors! McGill
Located in the heart of downtown Montreal, Frite Alors! McGill opened its doors in 2012. Mathieu, full of ambition, chose one of the largest locations of the chain. All the better!
Frite Alors! Fleury
Maude et Robert, déjà co-propriétaires des Cavistes et de Cerise sur la rue, récidivent!
Frite Alors! Fleury
André-Marie, who already owns Frite Alors! Masson, opens a second restaurant, together with his girlfriend Jeanne!
Frite Alors! Longueuil
Les habitants de la Rive-Sud de Montréal ont eux aussi droit à leurs frites! Ce vaste restaurant est le lieu de prédilection de toutes les familles du coin qui ont envie de passer un bon moment!
Frite Alors! Longueuil
The residents of the South Shore of Montreal also deserve having fries! Lyne and Louis decided to establish their vast restaurant in Vieux-Longueuil 10 years ago.
Frite Alors! Villeray
C'est en 2010 que les deux Marie arrivent dans le quartier! Il fallait être visionnaires pour s'installer sur la rue Villeray, qui à l'époque était plutôt tranquille, le coin étant en pleine transformation.
Frite Alors! Villeray
The two Marie arrived in the neighbourhood in 2010! It took some foresight to establish a restaurant on the rather quiet Villeray street. Back then, the neighbourhood was undergoing major change.
Frite Alors! Crémazie
C'est en 2010 que Ben, employé fidèle depuis des années chez Frite Alors!, se lance lui aussi en business.
Frite Alors! Crémazie
In 2010, Ben, a long-time Frite Alors! employee, goes into business for himself. He decided to establish in the city of Québec.
Frite Alors! Lacombe
This is where all the University of Montreal students are having a snack before or after classes!
Frite Alors! St‑Denis
Toujours en amour, Geneviève et Yannick voient grand ! C'est sur St‑Denis, tout près de l'UQAM et du cégep du Vieux, que la friterie débarque!
Frite Alors! St‑Denis
Still in love, Geneviève and Yannick are thinking big! Their new restaurant opens its doors on St-Denis, close to the UQAM and the Vieux Montréal college! Located in the heart of the city, it's a nice place to stop and have a snack after a shopping spree (or after a demonstration! Solidarity!).
Frite Alors! Masson
Véritable petit musée de la Belgique, cette succursale est une des premières de la famille Frite Alors!
Frite Alors! Masson
This place, one of the first of the Frite Alors! family, really is a small museum dedicated to Belgium.
Frite Alors! St‑Laurent
Yannick, pleinement intégré au Québec, trouve l'amour et entraîne sa douce dans l'aventure Frite Alors! C'est en janvier 2003 que la succursale située sur St‑Laurent ouvre ses portes.
Frite Alors! St‑Laurent
Yannick, now fully integrated in Quebec society, finds love and draws his better half into the Frite Alors! adventure. That's how the St-Laurent branch opened its doors in January 2003. Right on the Main, its delicious fries delight the partygoers of the neighbourhood
Frite Alors! Parc
L'original, le premier, c'est ici! Il y a maintenant près de 30 ans, Jean Jurdant y lançait son concept en faisant découvrir aux Montréalais ses délicieuses frites belges.
Frite Alors! Parc
This is the first one, the original! Almost 30 years ago, Jean Jurdant launched his concept and introduced his delicious Belgian fries to the Montrealers.
Frite Alors! Laurier
C'est en 1993, un an et demi après avoir ouvert le premier Frite Alors! sur l'avenue du Parc, que le fondateur Jean Jurdant s'associe avec Yannick de Groote, un Belge fraîchement arrivé au Québec, pour ouvrir son deuxième restaurant sur la rue Laurier Est.
Frite Alors! Laurier
In 1993, one year and a half after opening the first Frite Alors! on Park Avenue, its founder Jean Jurdant partners with Yannick de Groote, another Belgian who recently arrived in Quebec, to open a second restaurant on Laurier Avenue East.
Frite Alors! Rachel
Une institution dans le quartier! Un peu en retrait de la rue St-Denis, au coin Berri et Rachel, ce Frite Alors! rassasie les locaux depuis maintenant 25 ans.
Frite Alors! Rachel
An institution in the neighbourhood! Slightly set back from St-Denis street, at the corner of Berri and Rachel, this Frite Alors! has attracted the locals for 25 years.
News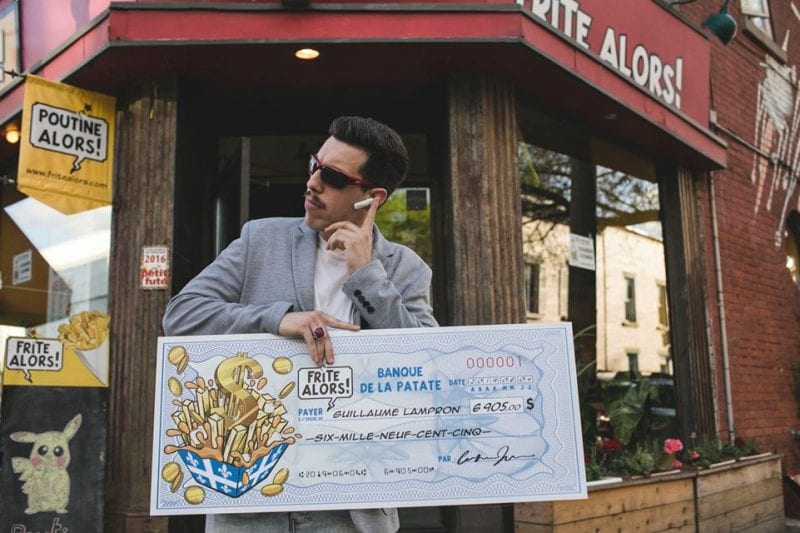 14 mars 2019
Guillaume Lampron a récemment gagné notre concours intitulé : le fondateur de poutine. Ce défi permettait à tous les créatifs de ce monde de tenter d'inventer la nouvelle saveur de poutine qui serait alors servie dans tous nos restaurants et ce, pendant un an.
Read more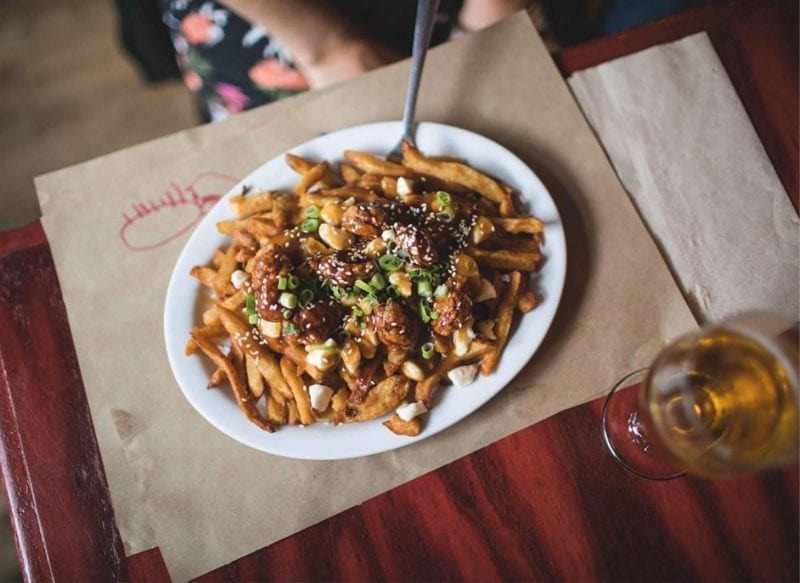 26 octobre 2017
J'ai donc eu l'idée de partager mes plus belles trouvailles avec vous. De quoi vous en mettre l'eau à la bouche ! C'est donc le moment de vous présenter une septième salve de photos délicieuses qui vous feront saliver pour la journée !
Read more