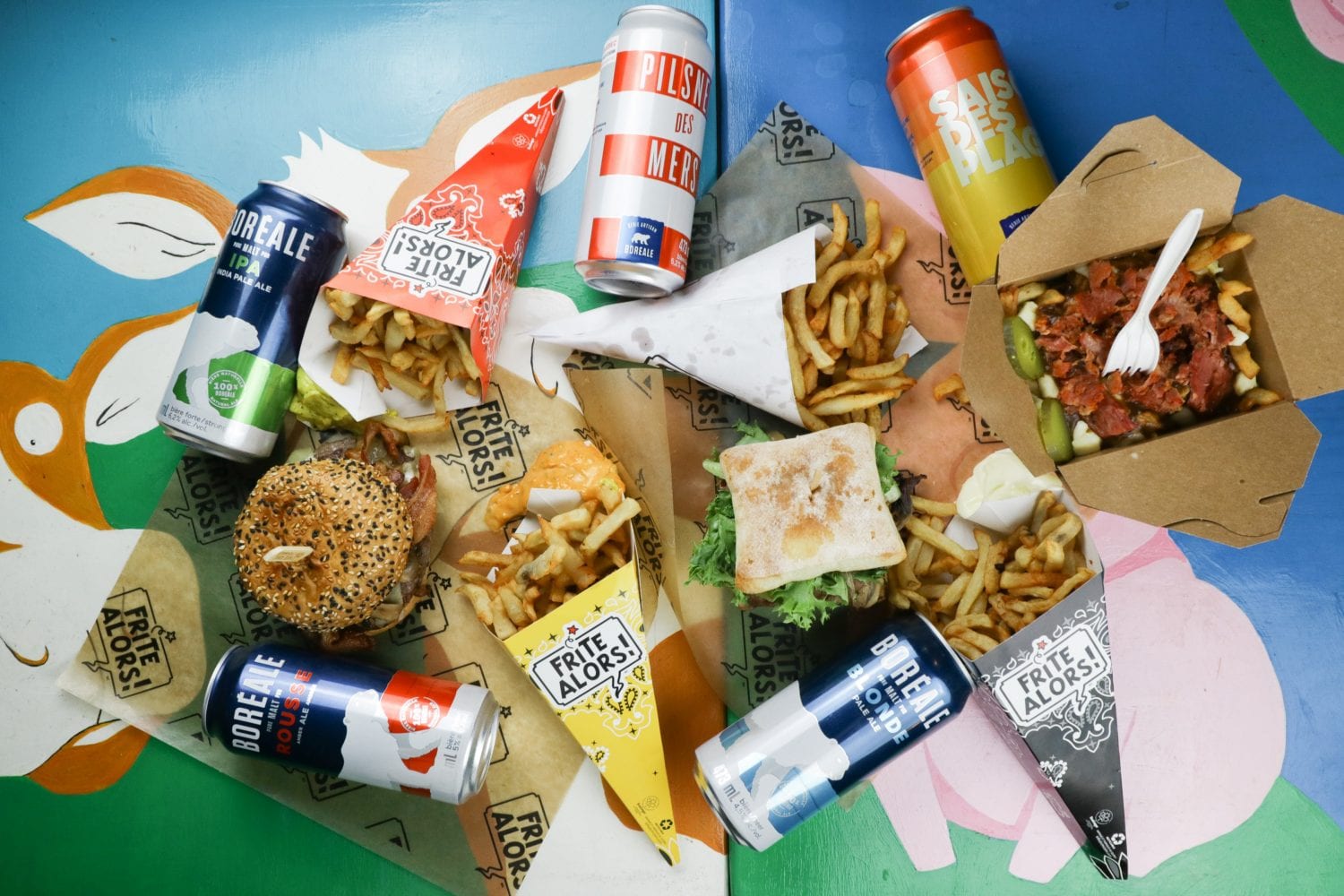 21 July 2023
The must-have summer potluck Frite So! to do with your friends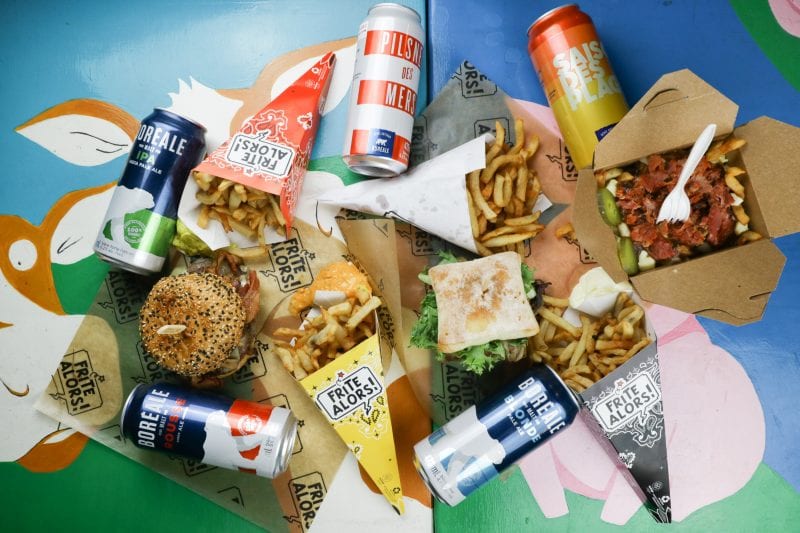 The summer holidays have arrived and it is the perfect time to organize a potluck in a park or around the BBQ. Text your best friends and ask them to bring some Frite Alors! favorite food.
And in case you run out of ideas, here are 6 dishes suggestions on our menu that will literally steal the spotlight during your meal with friends.
The Veggie Burger sliced with the right franquette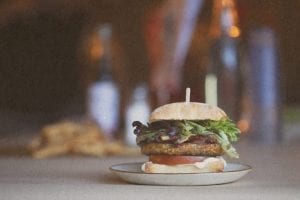 Who says Light Menu, so why not go with our famous Veggie Burger? Super nourishing with its pancake made with potatoes and vegetables, it has something to confound even the carnivores loves it.
The Veggie Burger comes with a ciabatta bread and its «Bio-bon» patty make it the perfect snack for a summer potluck with friends in the park or around the BBQ. Just slice it and make mini-burgers for everyone. Trust me, they're about to ask for more!
Belgian fries, of course!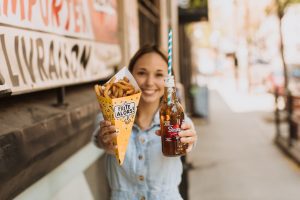 It's inevitable: Belgian fries are absolutely needed for your potluck this summer. But be careful, not just any: you need the best Belgian fries… and they happen to be here at Frite Alors!
Hand-cut and cooked according to the Belgian method, our fries are crispy and golden. While you're at it, order all our homemade mayos and sauces for your friends to taste after a dip in the pool.
L'Esti D'Bon Mac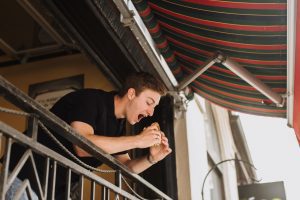 This one is serious! Brioché bread, beef, orange cheddar, pickles, raw onions, iceberg lettuce and secret sauce: what more can you ask for for your summer potluck?
Take at least 3-4 burgers, cut them into pieces, then plant a toothpick in the middle to make it cute. With L'Esti D'Bon Mac, you are going to create a unique experience. Expect a lot of "WOW!" (pronounced with a full mouth).
Homemade pogos: always good!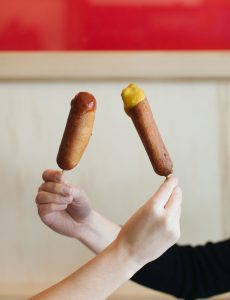 Admit that homemade pogos have something comforting. We ate them when we were children and it tasted like heaven! It's time to bring out this classic of your memories, with Frite Alors sauce!
Our pogos with Viennese sausage and homemade dough are served with a choice of mayo – but we encourage you to stock up on mayo and sauces to add flavor to your potluck with friends. Psst.. Our popular mayonnaise will be available very soon at a grocery store near you. Follow us on Facebook for all the details.
La fameuse Poutine Bacon Saucisse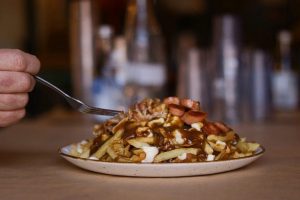 This poutine would win hands down the best poutine in the world: The Bacon Sausage has proven its worth! True icon Frite So! , it deserves its place in your summer potluck.
Bacon, Viennese sausage, homemade sauce… that's happiness! Why make it complicated when you can make it simple? Don't look for noon at fourteen o'clock, our bacon and sausage poutine really shares well in a potluck. Just make sure you have enough, because a portion is quickly finished with such good food!
The Pets de Belges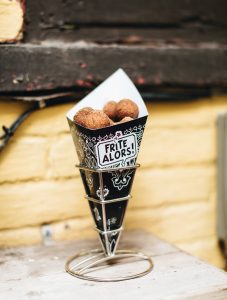 For sale in some of our stores, these little dessert balls are a must to finish your potluck with friends on a playful note.
We can't tell you more about our traditional recipe, other than that we put in well potatoes, doughnut dough, icing sugar and love. You'll love it, and so will your friends. No one can resist the  Pets de Belges!
Now, you know exactly what to bring to your potluck with your friends. Come quickly to the Frite Alors! the closest to home to shop. Mmmmm… This will be good without common sense!