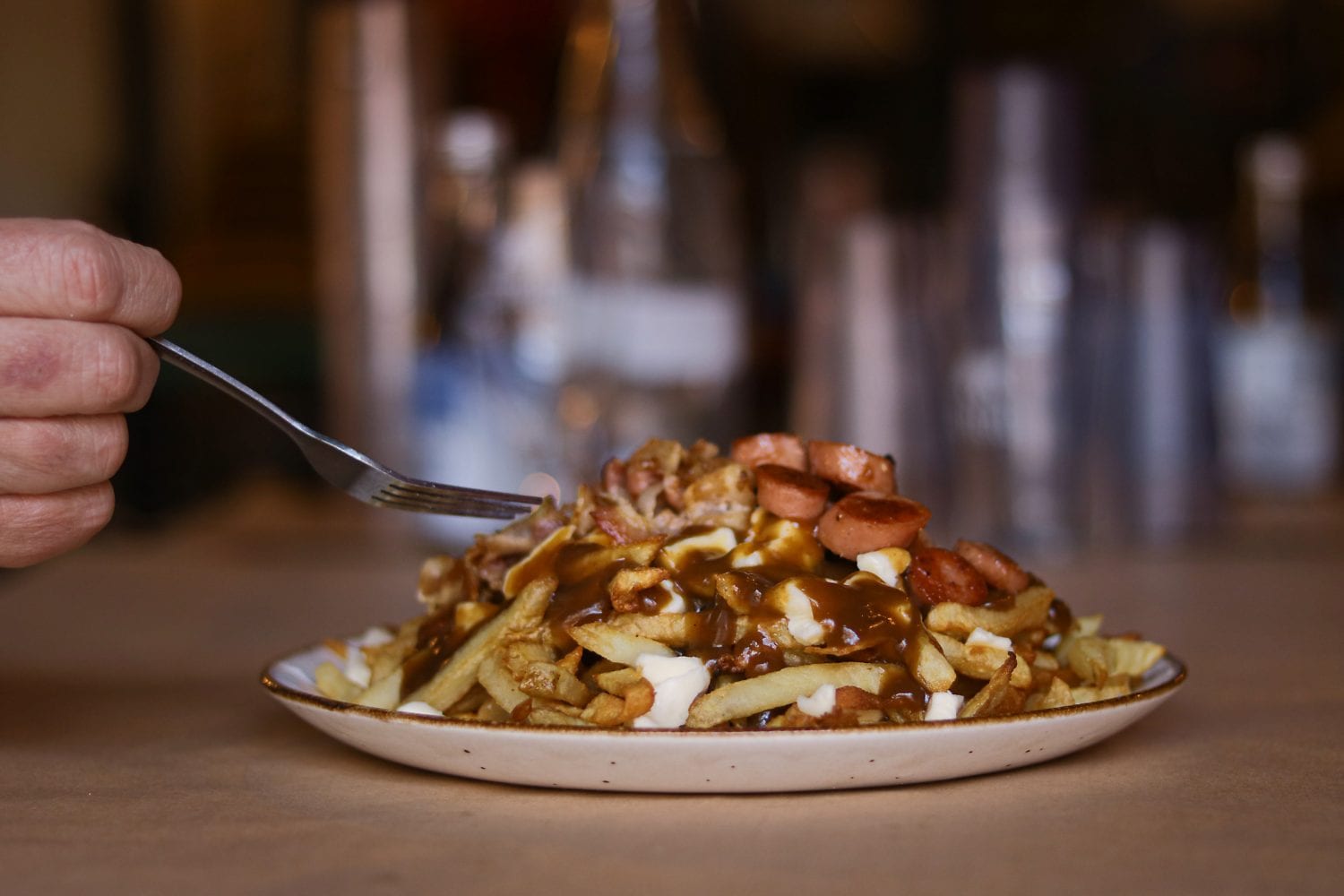 21 July 2023
Make your poutine Frite Alors travel!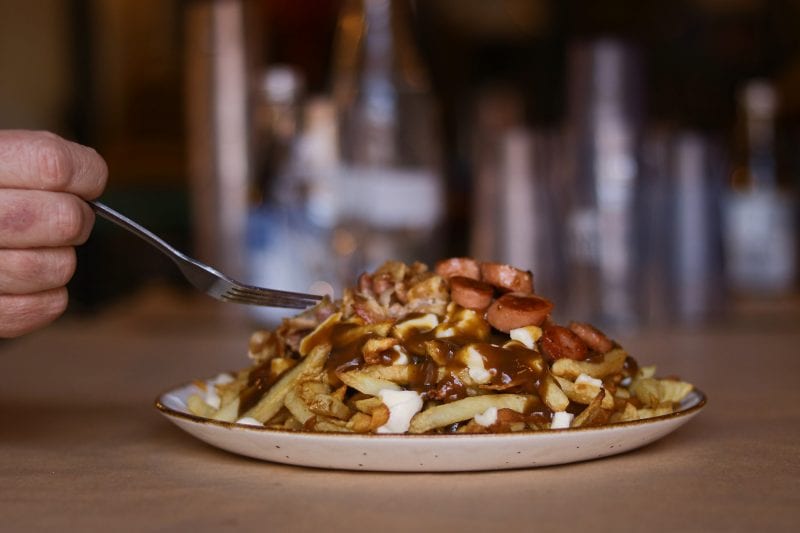 Okay, everyone knows that poutine comes from Quebec and that Belgian fries are the best in the world. Why not take the opportunity to tour the world with the
Poutines Frite Alors!?
Come with us, we're going on a trip, and you don't need suitcases or passports. You just have to follow us for an international poutine tasting. GO, let's take off!
In the United States with L'Eau à la Bush
A typical Quebec dish, poutine has been super popular for many years in our neighbors from the south. It's one of the most popular dishes out of bars and clubs. It's even served on the Strip in Vegas!
So we created a poutine emblematic of the United States: L'Eau à la Bush. Ground beef,
Grilled onions and mushrooms: George W. Bush left us something good!
If Bush Jr did not get elected for a second term, our poutine will definitely be your number one choice when visiting Frite Alors!
In the heart of Asia with General Tao
Yes, General Tao is also invited in your poutine, not just at the Asian restaurant of your neighborhood!
The taste of this poutine is so exotic that it will make you travel to China. Dive in with a little Asian-inspired music and chopsticks – why not? As you can imagine, General Tao gathers chicken nuggets, toasted sesame, shallots, not to mention our famous secret sauce. We won't give you the recipe, don't even try!
The fiesta with La Mexicaine
Here, we offer you an all-inclusive to Mexico with a poutine that will raise the temperature. The Mexican is perfect to add some bite to your life. Ay ay! Spicy homemade salsa, red onions and fresh coriander: we put the deck on for this one! Enough to make you want to wear your sombrero and party all year long!
 Trip to Austria with La Viennoise
Willkommen in Österreich (or welcome to Austria)! Because we couldn't miss the delicious Viennese sausages, we created a poutine that highlights them. As its name suggests, La Viennoise is a poutine… with Viennese sausage. Nothing more excellent than a simple poutine with some glizzy?
A visit to Tunisia with La Tunisienne
Now we take you to the desert with camels, dunes, mirages and the whole kit! Isn't it wonderful to travel like this to Tunisia with a really good poutine? 
When tasting La Tunisienne, you will have the impression of being in an oasis (of happiness!) so this poutine made with lamb and grilled red onions is succulent. There's nothing else to say: La Tunisian will warm you up and make your taste buds travel to the Sahara.
Home sweet home with La Montréalaise
After such a beautiful trip with all our variety  of poutines, we return to Montreal with a light heart to feast on a well known poutine from here. You know the poutine with potholes and orange cones… Yum!
The Montrealer will not leave you hungry, oh no! It's topped with really decadent smoked meat and pickles – whatever, it comes with it. You'll be able to sit comfortably whether it is in any of our friteries, in a park in Montreal or at home to refuel with the best poutine in the world!