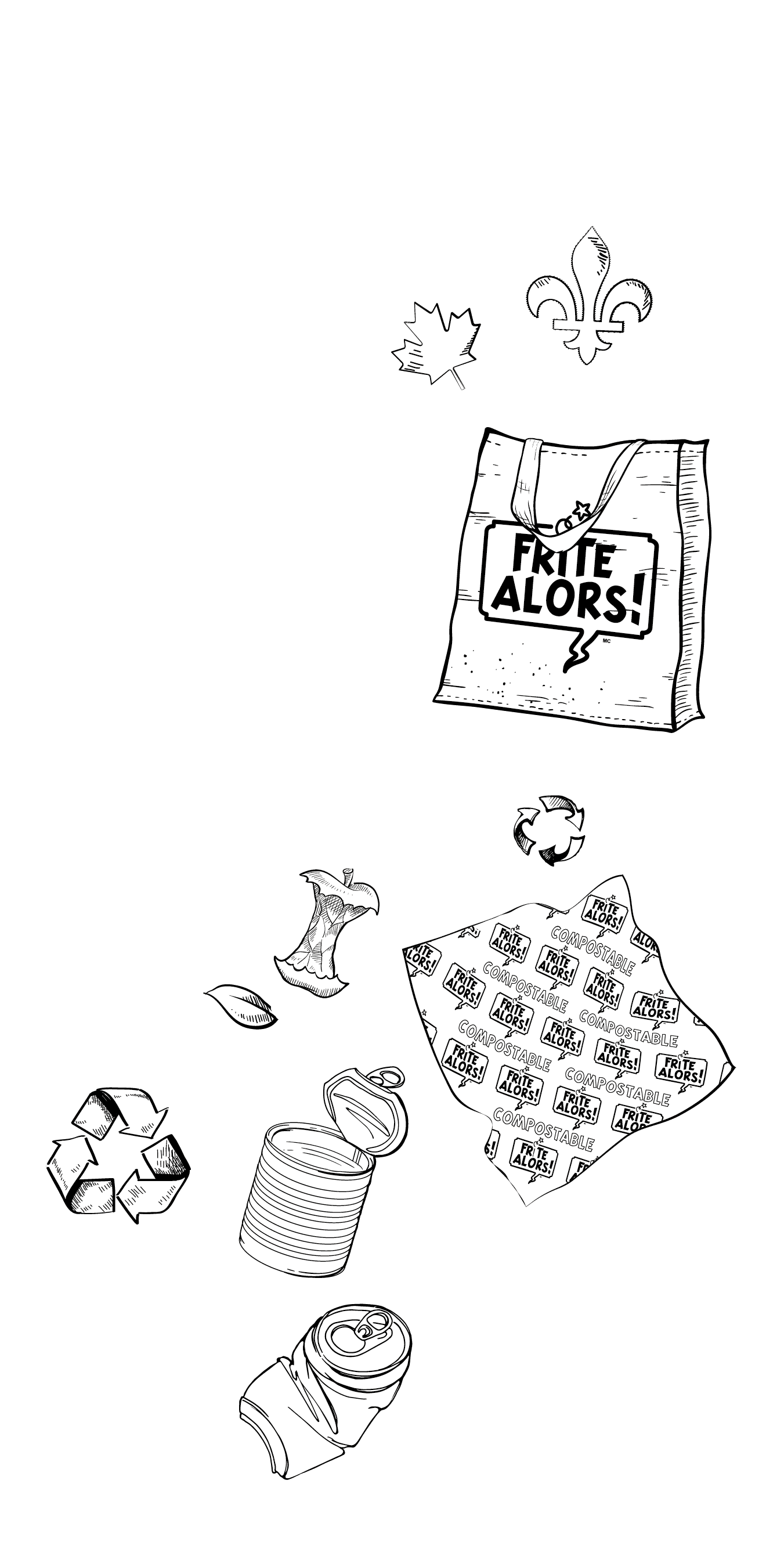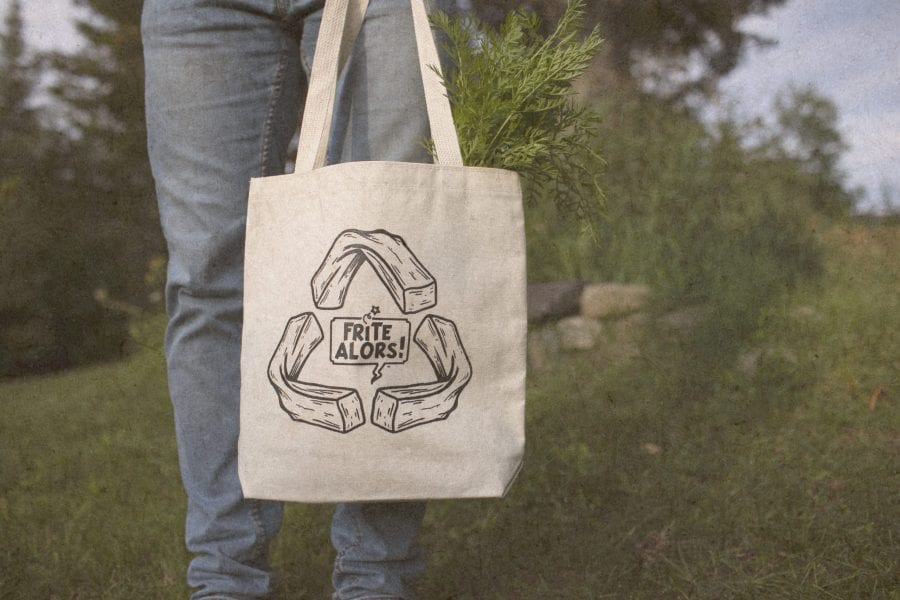 At Frite Alors!, we love our Quebec!
To concoct our Belgian fries, our burgers and our poutine, we partner with our local businesses! We keep them going and as a bonus, we're making new friends!
We are well aware that the restaurant business generates significant waste.
That's why we have made a few simple changes to lessen the impact of our activities on our dear planet. Here are some examples:
All our take-out containers are compostable or recyclable.
We encourage you to bring your own reusable food containers for your take-out orders.
You may share a dish with no extra charge! No waste, long live sharing!
We only serve beverages in cans or glass bottles. No to plastic!
We favour the use of environmentally friendly cleaning products.
The four restaurants located in districts offering this service are proud to make compost! We take this opportunity to pass on a message to the municipality! Four restaurants out of 10 on the Island of Montreal? When will composting services be extended to the whole city? Thank you for your attention.
And of course, we also banned plastic straws!
And we always want to do better!